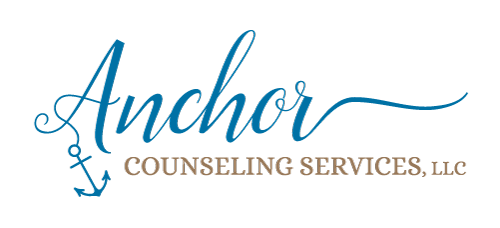 Dawn Fischer created Anchor Counseling Services in 2019, as a result of a vision to build an agency strategically designed to specialize in a passion she has developed throughout her professional career; an agency enthusiastic for the opportunity to support, guide, encourage, educate, and advocate for individuals and families in the Blue Water Area. Dawn draws on her experience in varied community and clinical settings to understand that no single approach will work for every person, and she is dedicated to fostering a path toward wellness and an acceptance of oneself through healthy perceptions and a strengthening of relationships.
Dawn has worked as a clinician in a shelter for homeless/at-risk youth, as a forensic interviewer in a child advocacy center and has provided case management and clinical therapy in a Community Mental Health setting. These opportunities strengthened Dawn's committment to families and community, and the stability and nurturance both can provide. Dawn has experience providing home-based services, as well as support within the schools and community. Spending two years employed in a medical social work setting, afforded a new opportunity to learn about the vital connection between physical, emotional and mental health and deepened Dawn's desire to foster an ability in her clients to see themselves as a whole, in a safe, supportive environment. Dawn transitioned to a private outpatient mental health setting in 2017, providing clinical therapy to children, adolescents, families and adults.
Dawn is a fully licensed Clinical Master Level Social Worker who has been working with children, adolescents and families since 2010. Dawn completed an Associate Degree in Early Childhood Education from St. Clair County Community College in 1996, later working with children in both preschool and Montessori settings. In 2007, after spending several years as a stay at home mom, Dawn began the journey to pursue her passion and earned a Bachelors of Social Work (BSW) degree in 2010, and her Masters Degree in Social Work (MSW) in 2011 , both from Wayne State University.
Clinical areas of interest and past experiences:
Cognitive Behavioral Therapy (CBT)
Anxiety & Stress Management
Depression
Parenting Skills
ADHD/Executive Functioning

Trauma / Abuse
Anger Management & Behavior Issues
Self-Esteem
Life Adjustments
Trainings / Certifications:
Crisis Intervention
Certified ADHD Professional (ADHD-CCSP)

Motivational Interviewing
Person-Centered Planning
Certified Clinical Trauma Professional (CCTP)
Mission
With compassion and integrity, it is our mission to provide superior treatment and professional guidance in order to foster mental and emotional wellness for individuals and families.
From our family-friendly treatment hours to our comfortable office design, it is our desire to provide a safe environment in order to feel accepted and supported throughout the treatment journey.
Individual and family treatment:
Grief / Loss

Attention Deficit Hyperactivity Disorder (ADHD)

Trauma / Abuse
Self-harm
Suicide Ideation/risk
Family crisis challenges

Attachment disorders
Executive functioning issues
Life adjustments (divorce, separation, transitions)
Anxiety / Stress Management
Depression
Self-esteem needs
Confidentiality / Accountability
Anchor Counseling will follow all confidentiality standards and laws as indicated in the Health Insurance Portability and Accountability Act (HIPAA) that was endorsed by the U.S. Congress in 1996. It is important that individuals and families understand that their health information is protected and confidential. Anchor Counseling will only provide services within the boundaries of their license, education, certification, areas of expertise and other relevant professional experiences. As required by licensing agents, Anchor Counseling will continually strive to increase knowledge and skills that will enhance the treatment process.
Collaboration
Anchor Counseling understands the importance of strengthening relationships between clients and community/support partners in order to expand opportunities for growth. Anchor Counseling is also committed to forming and sustaining relationships with community partners in order provide appropriate referrals and facilitate connections that will best serve individuals/families.
Innovation / Proficiency
Anchor Counseling is passionate about new opportunities for learning and change. Staying aware of new methods for treatment is critical in the attempt to provide the best environment for wellness.
Respect / Ethics
Anchor Counseling is committed to upholding good values and demonstrating fairness, honesty, dignity, equality, individual rights and diversity. Anchor Counseling will treat each person in a caring and respectful manner, being mindful of individual differences and cultural/ethnic diversity.
Commitment
Throughout the treatment process, Anchor Counseling is committed to maintaining a safe, comfortable and professional environment. Anchor Counseling's primary responsibility is to promote emotional and mental wellness for all clients.
Anchor Counseling Services, LLC
1423 Pine Grove Ave
Port Huron, MI 48060




Please call or email for inquiries.